STAFF
By admin

SEAN HARRIS (editor-in-chief/head writer)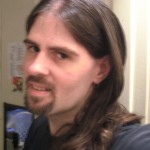 a.k.a Taso N. Stavrakis, Joe Spinell, Sullivan Bluth, Marquis De Sade, Raymond Knowby, Cyst (and sometimes Eater), GUN, and Pep Streebek
At age 16, Sean and two of his friends self published a four page alternative school newspaper and got suspended, which gave him the brilliant idea to keep producing further issues. He's remained the prime mover of the tumultuous project ever since.

SAGE STATHAM (producer)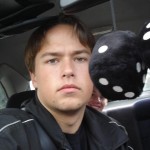 Recruited into the fold after joining partnership with Sean on their movie-making company DARKAGE PICTURES, Sage became the producer in the late 90's and helped to ensure the paper was paying for itself as the advertisers steadily waned. He also selflessly provides working equipment and endless repair support to keep the gears going.
MATTHEW PFEIL (columnist, co-editor)
a.k.a. Pitor Manfried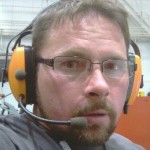 Began his long running stint in the early days as a double agent, surreptitiously doing print work for THE RAG while actually in class and on the clock for THE TIMBERWOLF HOWL (the very same paper that kicked his underground buddies out). Later became a full time author with his beloved City Slyme column, and even took up the second-editor-in-command job for awhile.
JOSEPH JONES (columnist, artwork)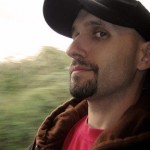 a.k.a Ash
Joe brought an extra sense of the bizarre with his Dateline With Ash advice column (described best as an open love/trouble forum with a Lovecraftian twist). His artwork has also littered the pages of THE RAG since early on, helping to give it its unique fanzine look.