HOROSCOPES
By Marquis de Sade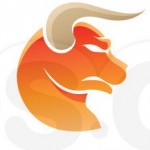 TAURUS: And just how do you raise children when you lack empathy? This is a question you could have answered one day, had you ever deemed it important enough to explore. We're willing to bet dollars to donuts it will continue to be left a cold mystery, unfortunately, since understanding, introspection, and spiritual growth don't pertain to your base selfish interests (in fact, it'll be an outright miracle if your offspring don't turn out as empty inside as you are).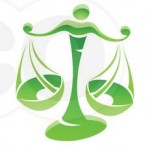 LIBRA: You're getting better, as it turns out. Somehow, against all odds, you've pulled your precariously fluctuating scales into something resembling balance. Tread with caution and don't let it go to your head–it's only a short fall back into having to wear that wretched iron mask again. Watch as friends, lovers, and associates open up in ways you never thought were possible, now that they can put just a little bit of faith into your hands.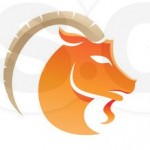 CAPRICORN: "We're happy if you're happy", goes the saying. Are you happy? We hope so, since your baffling decision to go off in THAT direction has all but nailed shut the coffin on what was a beautiful and romantic thread. Perhaps once the stagnation of a banal existence kicks in, you'll return to get your world rocked in the ways you truly need. It is never too late to go after the one you've always desired the most.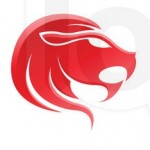 LEO: The ship is going down, and you can't even play an instrument. You've accepted that you're ultimately doomed, but that doesn't necessarily mean you should be an ass and fade without any act of redemption. Find something useful to do–help some women in the children get into those life rafts, for God's sake. You've always been capable of honor when you drop the reins of slavish control and ride without fear in your heart.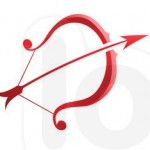 SAGITTARIUS: Pluses and checks are your life, and this month keeps the usual system going. Content to roll with the punches and reap the simple rewards, you ford the river and its many rapids and forks with a smile. Others could learn from your willingness to be content with change and adversity, though you could take a few tips in return from those who go the extra mile chasing risk. You may be resilient to your steady routine, but it never hurts to shake things up a bit.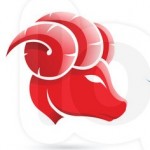 ARIES: A few of you might just need to be bitch-slapped on principle, but in the end, what good would it really do? That thick skull of yours won't be penetrated with logic. And then there's that other seedier sect of your ilk–the one's who have toxins running in their veins and spew their ruin upon the good people of the planet. Burn these aberrations with fire, should they be encountered, as they will claw tirelessly at your course until you've capsized into maelstrom with them.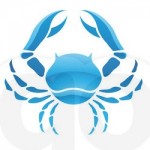 CANCER: Jesus, dude, get the tools out and scrawl something cool, would you? (and send it in so we can scan it and reunite the old school with the new school). That artistic charge in your system requires nourishment…don't be apathetic and let its spark die out. Idol hands are the devil's playground, after all, and you can only play "Kill Zone" so many times in the day. The time to come full circle is neigh and entirely in your control if you can make the effort.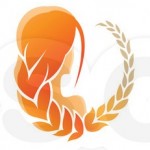 VIRGO: Yay, go you…you're still having sex. Whoop-dee-fucking-doo. No really, good on you for throwing yourself out at such velocity that you've created a new STD and sent it sprawling like a forest fire through the loins of the unprotected population. Physical ecstasy is fun, necessary at times even, but it isn't the end game of life. You've spent all this time chasing a skin deep gratification, only now to find out that it means little else without the bonds of love attached. Do you evolve with this knowledge, or keep scouring those hook-up websites?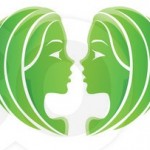 GEMINI: If only you could assert yourself better. Or perhaps "could have" asserted yourself better would be the better phrase, since it's been about eighteen years forward from the heart wrenching you pulled on a lonely soul. Have you progressed in communication skills since then? It would be fascinating to have a reunion and see if those words can now be found (or if, indeed, there really was anything to articulate to begin with). You simply enjoy being a puzzle that can never be solved.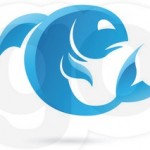 PISCES: A black cloud of some benevolent sort hovers over you, and has seemingly been there from the start. Just as the shadow it casts ebbs enough to let in a hopeful ray of sunshine, the cloud suddenly returns with vengeful purpose, taking great pleasure in stomping out your renewed ambitions. They say life isn't fair, but this is just a bit damn ridiculous. Just where it ends and how much you can stand remains to be seen, but we're hoping that whoever is in control throws you a giant break soon.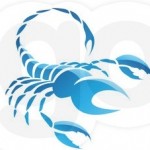 SCORPIO: You're a feisty little creation; too sexy to be saddled down with average, and too smart to be content with mediocrity. Your propensity for barbed insults, even though they are often keenly observed, runs some of the more important people away from you. Be wary–you need these counterweights in your existence, as they keep you grounded and that lashing tail of yours from destroying all that you build.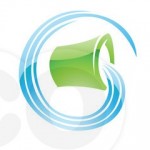 AQUARIUS: You could have been a GOD…a modern day Adonis/Aphrodite. Sadly, a penchant for morsels high in sugar and cholesterol have made you take an unkindly shape. This could be some karmic penance for the kind of backstabbing you are capable of on others, and it would be an interesting experiment to see if new practices in honesty and love would shed those pounds (NOTE, a few of you are totally exempt from this and deserve a big piece of cake–vegan, or otherwise).